You Could You Be a Volunteer!
Were there ever times when you needed help? Were there times when people helped you? What made you feel good about being helped? Have you ever been a helper — and how did you feel about it?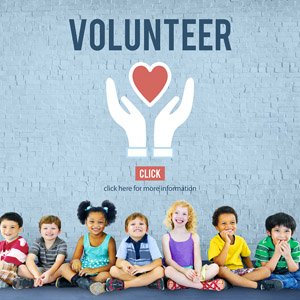 Take a few minutes to think about and answer these questions. If you liked the way it felt to be helped and help others, you might enjoy volunteering. Volunteering is a way to help other people or animals or even the earth! It just takes a little time and energy — and since you probably have a lot of both this summer, you can do it!
The first thing to do is talk to your family about it. Maybe they'll want to pitch in too. Then, think about what you care about or what you would have fun doing. Here are some ideas for volunteering projects:
Bring pet toys to an animal shelter

Make cards for senior citizens at a retirement home

Bring new or slightly used toys and books to a children's hospital

Help clean up the neighborhood or a local park

Pass out water or snacks at a 5K race

Collect cans of food to help stock a local food pantry

Donate the money you earn from a lemonade stand to a charity